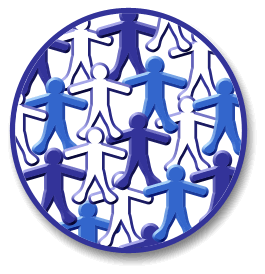 Frequently Asked Questions (FAQ's)
If you are new to Atlanta and are looking for general information about services in the Atlanta area you may contact ARCA to request an information pack. The pack will include general info about ARCA, our study menu and a listing of ARCA doctors. There are many Atlanta AIDS Service Organizations (ASOs) also available to help you. An excellent resource is the Key Contacts booklet, published annually by the Southeast AIDS Training and Education Center 404.727.2929. Call us, we'd be happy to send one to you.
Does ARCA do HIV testing?
Yes. ARCA provides free HIV testing, by appointment, between the hours of 9 AM and 3 PM Monday through Thursday. ARCA uses the OraQuick HIV Rapid Test, which requires only a "finger-stick" and the results are available in an hour or less.
You may also contact other local agencies to ask about HIV testing. "Anonymous testing" means that your name is never linked to your blood sample; a numbered code is used instead.
Agencies doing Anonymous testing:
AID Atlanta
404.872.0600
Atlanta Gay and Lesbian Center
404.876.5372
Feminist Women's Health Center
404.874.7551
Mercy Mobile Service for Hispanics
404.249.8146
Outreach Inc.
404.346.3922
Planned Parenthood (Atlanta)
404.688.9300
Testing is also available at any county health department.
What is a clinical drug trial?
A clinical drug trial is a test of a new medicine to help doctors and researchers know if a drug works and is safe. In a drug trial, doctors and research clinicians observe patients carefully for a period of time (sometimes up to several years) and do blood tests and other tests to make sure the drugs are working and not causing serious side effects.
What is an epidemiology study?
Epidemiology studies are an invaluable source to help scientists and researchers learn more about the characteristics of a disease. In ARCA's epidemiology studies, volunteer patients are followed over a long period and information is collected which shows us how HIV progresses in people. This kind of information is collected through questionnaires and by abstracting information from patients' medical charts. Epidemiology studies provide a window for us to see how HIV manifests and progresses in humans.
How does a person enroll on an ARCA study?
To enroll on an ARCA study a person must be HIV+ and seeing one of about 50 primary care physicians from local private practices and public clinics which are in ARCA's network. See our Physician Referral List for a specific listing by site and physician name. Patients must be referred to ARCA by the physician.
Does ARCA answer general questions about HIV/AIDS from the public?
Several Hotline numbers are available for this purpose:
| | |
| --- | --- |
| CDC National AIDS Hotline | 800.342.AIDS |
| CDC National SIDA Hotline – Spanish | 800.344.7432 |
| Gay Men's Health Crisis AIDS Information line | 212.807.6655 |
| Georgia AIDS Information Line | 404.876.9944 |
| Lesbian AIDS Project | 212.337.3532 |
| Teen AIDS Hotline | 800.440.TEEN |
| National Clinical Trials Hotline | 800.TRIALS.A |
What trials are ARCA currently doing?
Go to the Study Summary for a current listing. If you qualify for one or more studies, contact your physician or the ARCA protocol contact listed.
How can a person obtain financial assistance for purchasing medications?
The Grady Infectious Disease Program (404-616-2440) provides treatment for patients without insurance. Additionally, many of the trials that ARCA is doing provide some anti-HIV medications free of charge. However, there are often supplemental drugs that a patient must take that are not supplied. Many pharmaceutical companies have indigent funding available. Some studies also supply basic medical services such as lab tests, HIV/RNA tests, etc. at no cost to the patient.
Which physicians/clinics are members of ARCA, eligible to enroll on studies?
Go to the Physician Referral List for a complete listing.
How can a person obtain statistics regarding HIV/AIDS?
Call CDC's AIDS Statistical Information Line at 404.332.4570, or Georgia Department of Human Resources, Office of Communications at 404.656.4937.